Whether indoors or out, wedding hats can be the perfect accessory to complete any bride's wedding ensemble. Are you wanting something simple? Are you wanting something more casual than a veil? Are you wanting more than a head band, but not a crown? Then a wedding hat can be a perfect choice for you.
Wedding hats can be quite elaborate, adorned with priceless gems, or trimmed in a matching or complimenting ribbon. Wedding hats come in a multitude of colors and styles, and offer some protection from the sun. This comes in especially handy if you're having an outdoor wedding. No need to squint when looking at the minister, your groom, or into the camera.
It's nice to have variety, and it's great that brides can choose their head wear according to their preference. I was one myself, and I chose a hat. How about you?
Browse other styles of
wedding hats
.
For a super casual wedding, you can go for the traditional ball cap style.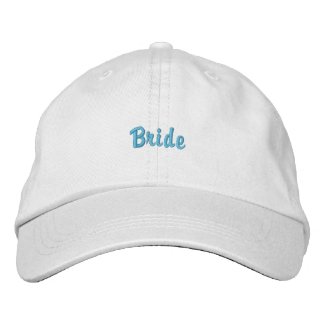 Personalized Adjustable Bride Hat
by
Cherylsart
Look at more Bride Embroidered Hats at
zazzle
This style is also ready for the groom.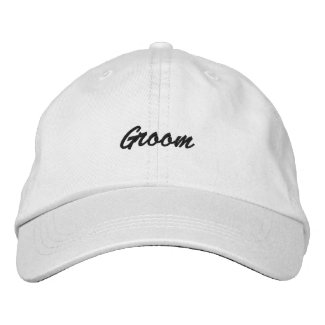 Personalized Adjustable Groom Hat
by
Cherylsart
Design
custom embroidered caps
at zazzle
Cheryl Paton
CherylsArt
at Zazzle.com