If you're looking for a fun happy star couple on your wedding invitations, you've found it. This star couple is giving each other a loving hug, with smiles on their faces. I designed them from inspiration of an actual couple giving each other a romantic loving hug.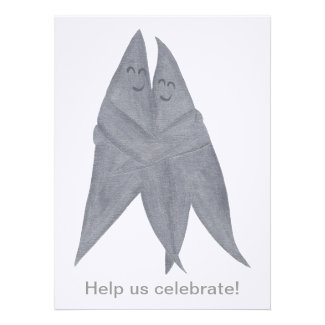 Happy Smiling Silver Stars Couple Wedding Invites
by
Cherylsart
View more Silver Invitations at
zazzle.com
If you're looking for something for Halloween, then this fun skeleton couple surrounded by stars, will be glad to do your inviting for you.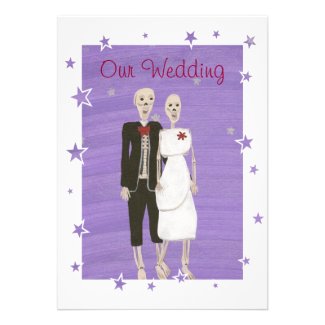 Skeleton Halloween Wedding Invitations, Custom
by
Cherylsart
See more Wedding Invitations at
zazzle.com
Both designs can be easily customized online. Weddings can be in a variety of moods and the wedding invitations you pick can help to set the tone. May you be blessed with a fun and happy wedding.
View matching and coordinating
star couple
products by CherylsArt at Zazzle.com.
If you would like either design added to any other product on Zazzle, you can let me know via email to Creative-Brushstrokes@comcast.net.
Cheryl Paton
CherylsArt
on Zazzle