Canvas bags make nice gifts for your bridesmaids. Not only do they serve as a handy bag to carry any necessities in for the wedding, they also serve as a memento of the occasion, and also as something that they can use over again.
Although this bag is shown with the word Bridesmaid on it, the text can easily be changed on the template form to a name, short phrase, etc.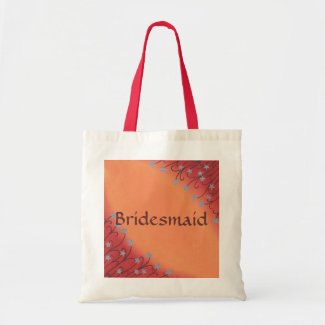 Silver Star Flowers on Orange Bridesmaid Bag
by
Cherylsart
Check out more Bridesmaid Bags by
CherylsArt
at Zazzle.
The orange and silver combination looks great for autumn weddings.
Monogram bags also make a great choice. Each one of these include a template form for you to easily change the initial.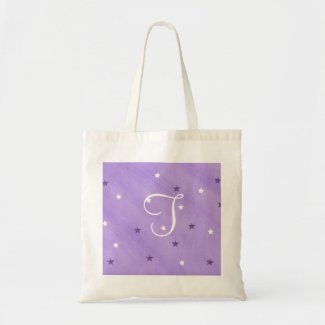 Purple and White Stars, Monogram tote bags
by
Cherylsart
View more
monogram tote bags
by CherylsArt at zazzle.com
Whichever artistic design that you choose, you can also choose the bag style.
This bag style features a small pocket on the front.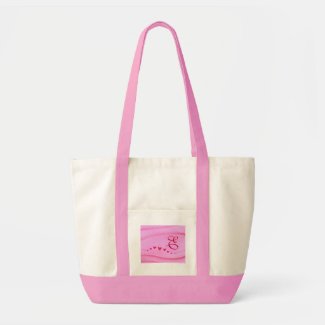 Wave of red hearts Bridesmaid monogram tote bags
by
Cherylsart
Design a
custom tote bag
at Zazzle
Some bag styles also come in a choice of colors. The yellow rose looks vivid on the dark blue bag.
The smaller budget size tote is made of a lighter weight material than the larger totes.
Check out more
Bridesmaid Bags
by CherylsArt at Zazzle.
There are a variety of designs to choose from, and you can also make a design request if you like. You can submit your request in the comment section below, or email creative-brushstrokes@comcast.net. Please include Design Request for Bridesmaid Bags in the subject line.
Cheryl Paton